The exhibition is strictly open only to trade, professionals and business visitors from the beauty and wellness industry.
Visitor Pre-Registration is Open!
Visitor Pre-Registration closes at 6pm on Friday 23rd February 2024.
Please proceed to register your visit outside exhibition hall A & B from 26-28 February 2024. See you there!
Stay tuned with us and subscribe to our newsletter to receive the latest updates.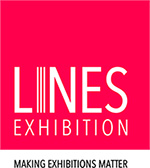 In Affiliation : Lines Exposition & Management Services Pte Ltd
701 Geylang Road #03-01 Teambuild Centre Singapore 389687
Tel : (65) 6299-8611 Fax : (65) 6299-8633
Email : enquiry@lines.com.sg
Website : www.beautyasia.com.sg
Subscribe to our newsletter!