AT ASIA'S LEADING BEAUTY TRADE SHOW
Ensuing 25 years of bold innovations, BeautyAsia leads to convene in February come 2024 to mark its 26th edition with another exciting showcase of ground-breaking products, new trends, boundless connections and new possibilities in the beauty and wellness trade.
A driving force and a trusted platform for global businesses to meet and network, BeautyAsia continues to grow alongside exhibitors, to provide copious opportunities to the gateway of Asia's beauty market.
Look forward to a sensational all-inclusive space to what's new and upcoming for beauty, spa, health and natural wellness. This annual networking exhibition is the perfect test-bed for pioneering products in one of the largest and fastest-growing markets. From the rising demand for beauty and personal care particularly among Asian men to the rise in genderless beauty and the focused growth for sustainability to meet the needs of the increasingly explorative and discerning buyers, the local market continues to have an ever-growing appetite for new opportunities in the region.
Discover And Connect With Beauty Asia
BeautyAsia, the most established beauty extravaganza, remains a valued regional hub for connecting and building leads within the beauty and wellness industry. At the latest 25th edition, the three-day event saw an exciting buyer-seller meet where exhibitors' participation more than doubled, coupled with a strong return of support from Japan and Taiwan, reinforcing BeautyAsia as the preferred trade show for the region. Alongside international participants, including from Australia, China, India, Italy, Russia, Singapore, Turkey, exhibitors expand their brand and business, and share leading technologies with the encouraging crowd of attendees.
Meet the right people and engage in quality fruitful meetings at BeautyAsia with effective and efficient networking opportunities. The established exhibition provides the avenue to gain valuable insights into the drivers of Asia's beauty industry where trade professionals discover through product demonstrations and industry workshops by beauty experts. Invaluable learning opportunities are in abundance for visitors to stay abreast of the latest in-demand products and new-to-market technologies.
Citing the positive experience, new contact leads acquired as well as the product marketing exposure achieved, exhibitors at BeautyAsia 2023 shared positive feedback:
BeautyAsia, the most established trade exhibition for the beauty and wellness industry leads to discover new possibilities and opportunities in the region and beyond. Join us at this annual go-to event – the 26th edition of BeautyAsia Singapore 2024.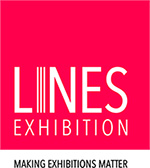 In Affiliation : Lines Exposition & Management Services Pte Ltd
701 Geylang Road #03-01 Teambuild Centre Singapore 389687
Tel : (65) 6299-8611 Fax : (65) 6299-8633
Email : enquiry@lines.com.sg
Website : www.beautyasia.com.sg
Subscribe to our newsletter!