26 – 28 February 2024
1100 – 1900 hrs
Open to Trade & Professionals only (Pre- or Onsite Registration Required)
Important Notes
• Admission to the Exhibition is free.
• The Exhibition is open to trade, professionals and business visitors by invitation and business card registration only.
• For safety reasons, children below the age of 16 will not be allowed to enter the exhibition hall at any time.
• All visitors must be suitably attired as this is a professional trade exhibition.
• The organiser reserves the right to refuse admission to any person or remove any person from the exhibition hall without giving any reason.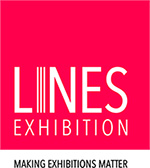 In Affiliation : Lines Exposition & Management Services Pte Ltd
701 Geylang Road #03-01 Teambuild Centre Singapore 389687
Tel : (65) 6299-8611 Fax : (65) 6299-8633
Email : enquiry@lines.com.sg
Website : www.beautyasia.com.sg
Subscribe to our newsletter!